In order to determine the perfect mattress for an individual our practitioners must follow an in depth testing procedure that takes in to account your health, spinal alignment and pressure of your body on the mattress.
Prescribed Mattress Procedure
The testing procedure consists of a three step process to prescribe a correct mattress: prescribed mattress
Clinical assessment
Diagnostic assessment see below
Prescription
Clinical Assessment
Clinical assessment takes into account your current health status in order to help the practitioner prescribe the correct mattress for you. The assessment consists of an in depth medical/orthopaedic history that is taken by a qualified Osteopath, followed by a full musculoskeletal examination. At large this provides the Osteopath with adequate knowledge of you current health status, however on some occasions further medical testing may be needed.
Diagnostic Assessment
Once the Osteopath has developed an understanding of your body's individual needs they will begin the diagnosis. The diagnostic process takes in to account the alignment of the spine and pressure between the body and mattress.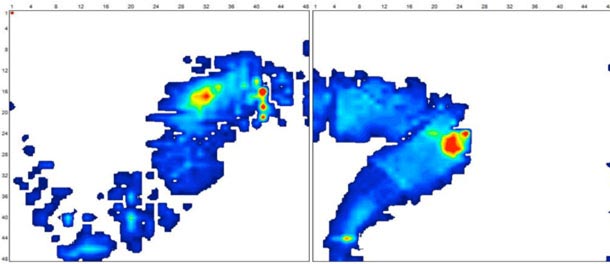 Spinal alignment is determined through the use of a spinal alignment laser sensor, while pressure is investigated by a pressure sensor. These tests are carried out on a range of orthopaedic mattress that have been specially designed to suit the human body.
Mattress Prescription
Using information from the clinical assessment, the medical team will carefully examine the results making sure that the prescribed mattress caters for all your bodies needs.